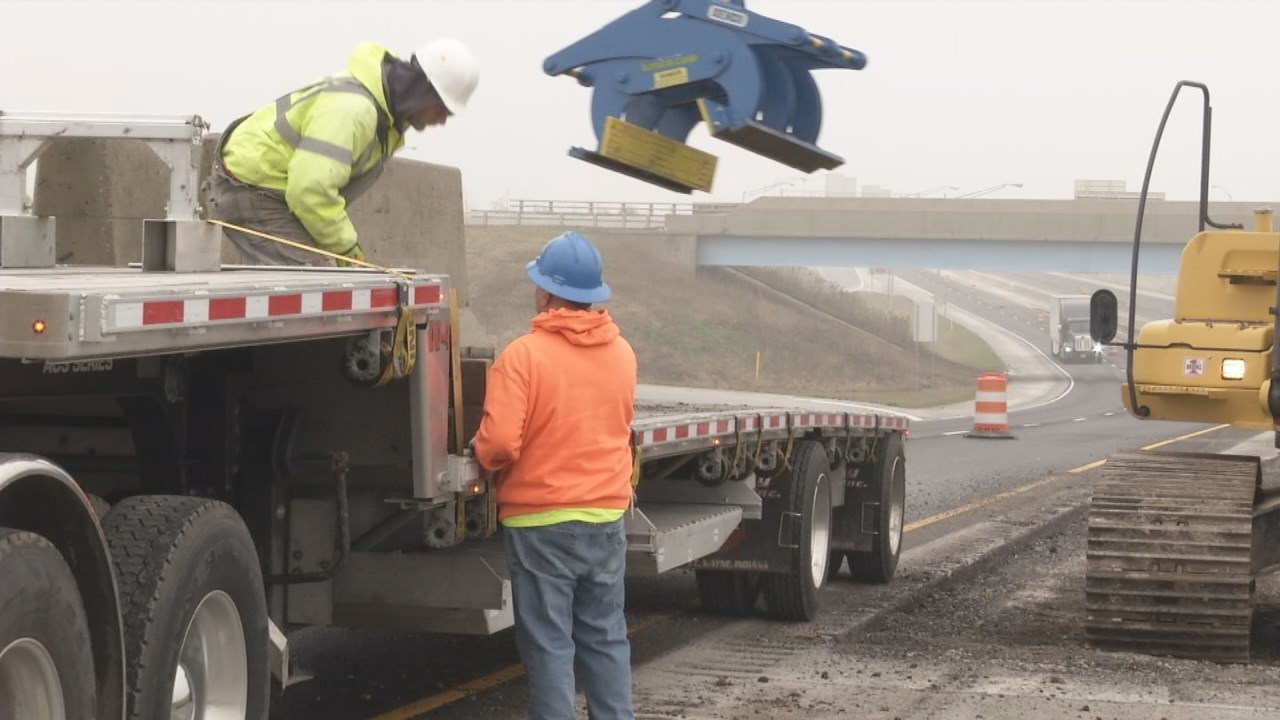 Pay attention, slow down and save lives.
Drivers should take that seriously, because 13 people died last year in Indiana work-zones.
It's a message that road officials, police, and construction workers want to stress heading into a period where road safety is critically important.
It is a sobering fact that last year there were 3,900 vehicle crashes in Hoosier road construction zones.
Trying to get motorists to be more careful is the point behind Work Zone Awareness Week, which kicks off Monday, coinciding with the ramp up of road construction season.
New Haven's mayor, a former paramedic and police officer, says he has witnessed too many mishaps where a car or truck struck a pedestrian.
"And guess what, the pedestrian never wins. The worker never wins and they are very, very vulnerable and that's why we're trying to please get people to pay attention," said Mayor Terry McDonald.
"We teach our workers to always have an exit plan and to never turn their back against traffic," said INDOT spokesperson Nichole Thomas.
Workers are certainly prone to danger in construction zones, but INDOT officials say that four out of five fatalities in such zones involve someone inside a vehicle.
Among the causes of mishaps, you have failure to merge in a timely manner and distracted driving.
"Please put your phones down," Thomas pleads.
In looking at work zone fatality statistics nationwide from 2014, 28 percent involved a driver going too fast.
"You've always got to be alert," said Brooks Construction project supervisor Rodney Firmi.
He says motorists are not rewarded for impatience, because stats show that in a five-mile long work zone...
"The difference between 70 miles per hour and 45 miles an hour is about two minutes and 23 seconds, so we're really not taking that much time out of your day," Firmi said.
It has been well publicized that in work zones police put special emphasis on speed control.
In Indiana, a ticket for a first offense is $450.
A second incident rings up a fine of over $700.
"And then the third one, if you get a third ticket within a three-year period, it's $1,000. We're asking voluntary compliance, but we'll also look for mandatory if you're not willing to do that," said Indiana State Trooper Gary Gerardot.
State police work regular patrols in work zones, and INDOT also sets aside money to hire off duty troopers to patrol the zones, to make sure everyone knows if you ignore the law, you can pay a big price.
For more information you can go to www.workzonesafety.org.