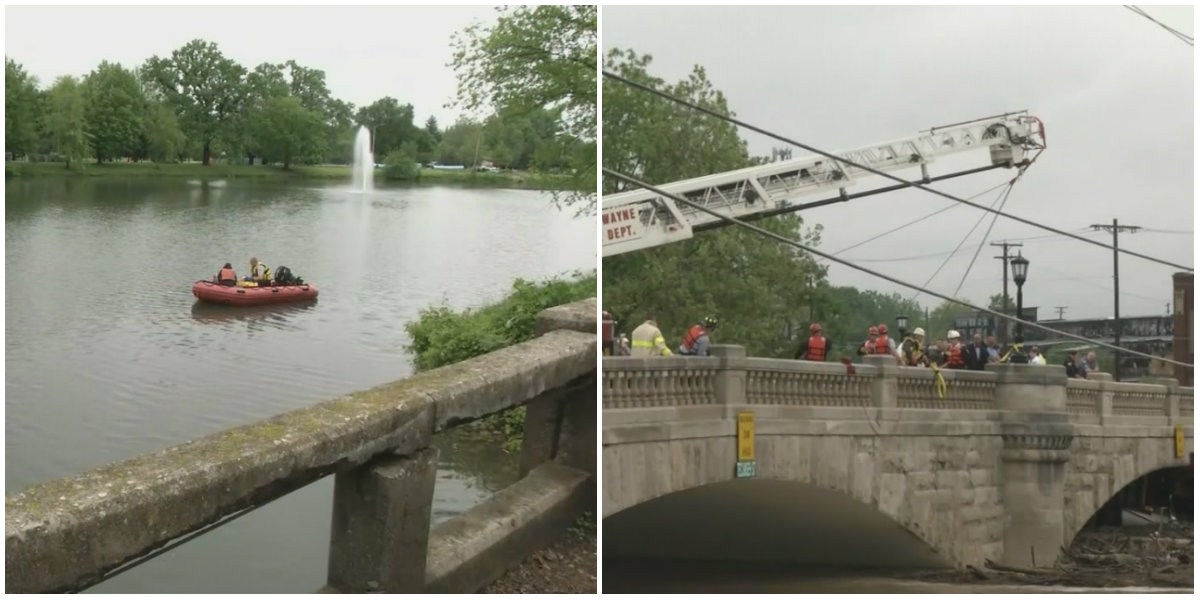 It was a tragic morning in Fort Wayne Thursday as two bodies were pulled from the separate bodies of water only one block apart.
However, the two incidents are said to be unrelated.
Although their identities have yet to be released officially, Damion Cryer of Fort Wayne claims one of the bodies found, was his son.
Cryer was one of many family and friends on the shore of the Lakeside Park Pond, as the body of the man he claims to be his son, 28-year-old Deonte Cooper, was pulled from the water.
This has not been confirmed by authorities yet, but a 28-year-old fisherman was reported missing when he didn't come home Wednesday night, according to Fort Wayne F.D. Assistant Chief of Operations Paul Veldman.
"There was indications to make us suspect that there may be someone who went into the lake yesterday. So, we brought it out, we used our side scan sonar. We did get a hit so we put our divers in the water and we did recover someone."
The details on what may have lead to the drowning are still unknown but Damion is asking for your help.
"If anybody knows anything about what might have happened to him please come forward and say something. I mean he died while out just enjoying himself, you know, and he was a really good guy."
Meanwhile only a block away on the Maumee authorities were busy attempting to clear the wreckage of a pontoon boat from the Tecumseh Street Bridge, when Tim Maloney of the Fort Wayne F.D. says something caught their eye.
"I got a report early on this morning, while I was working another incident, that there was a body found, or a victim in a strainer on the Tecumseh Street Bridge, so I reported over here and confirmed there was a victim."
Recovery of this victim was not easy as crews worked against high fast moving water surrounding the area where the body was found.
A body authorities believe may have been in the water well over a week.
As for the pontoon, Rodney Clear of the DNR says it may not being going anywhere anytime soon.
"Obviously we're going to have to wait a little bit until the water recedes a little bit so it can be done safely too."
With days like today, we can all be thankful for the work the fire department does, no matter the circumstances.
"The Fort Wayne citizens should be very proud of the Fort Wayne Fire Department, they had a busy night last night with the high water. This situation here where we had two incidents close by, the one looking back here behind us was a very, very dangerous situation." said Clear.
Again, these two incidents are in no way connected, nor was the body found near the pontoon wreckage connected to that crash.
No names or further details have been released at this time.