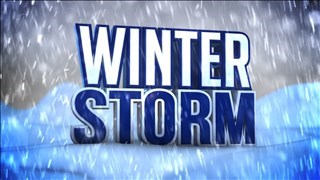 VIDEO:
:VIDEO 14108803
Fort Wayne, Ind. (Fort Wayne's NBC)-- Winter has been hitting Northern Indiana hard this week and we are not done yet. Potentially the most significant snow storm this season is on the way. However, there is still uncertainty on where the snow will set up.
A boundary is expected to set up in Northern Indiana. North of that boundary there will be high and significant snow totals. That's why the National Weather Service has gone ahead and issues a Winter Storm Watch for northern Indiana, southern Michigan, and northwest Ohio from 12 am Friday to 12 am Saturday. This does not include Fort Wayne and Allen County as of Wednesday morning.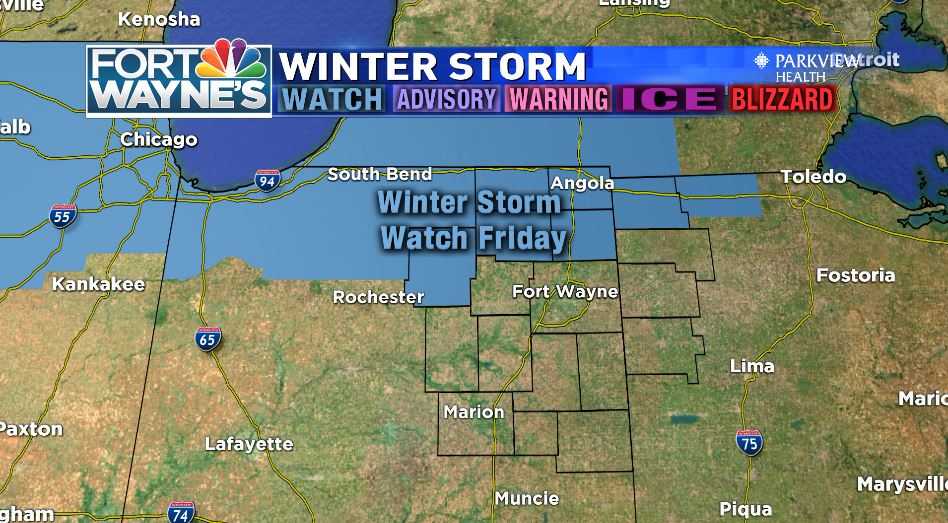 Areas south of that boundary we talked about above may see little to nothing at all. This will lead to a very sharp snow gradient. Here is an example from a recent event in Minnesota.
The Minneapolis-Saint Paul Airport got over 12" of snow. 40 miles to the northwest only 1" of snow. You can see how forecasting where exactly that gradient sets up would be very tricky.
We have a similar situation shaping up. So here is a first look at the snow fall potential for Friday across the area. There will be changes and fine tuning of this snowfall map as we get closer to Friday.