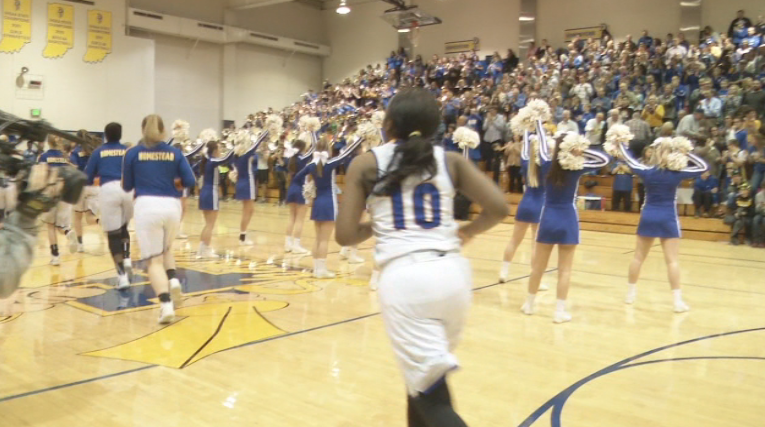 The defending state champion Lady Spartans needed a win Friday night to break a tie with South Side for yet another SAC crown, but it would not come cheap this year, as Homestead had a 19-2 Northrop team in their path.
Under 10 seconds to go, the Concordia transfer Sylare Starks was the one to bring home the title for the Spartans off what would become the game-winning lay-in.
"Northrop is a great team, and they scrap," Starks said after the win.
"They are just great all-around players, so we just had to come with intensity, and play 32 minutes."
For Homestead head coach Rod Parker, he's happy to see a team filled with new faces, find success together.
"For this group of kids now to find their own identity as a Homestead team and what they were able to accomplish and go undefeated in the SAC, means a lot to us," Parker said.
Homestead will go on to rematch with South Side Tuesday night in their Sectional round opener.