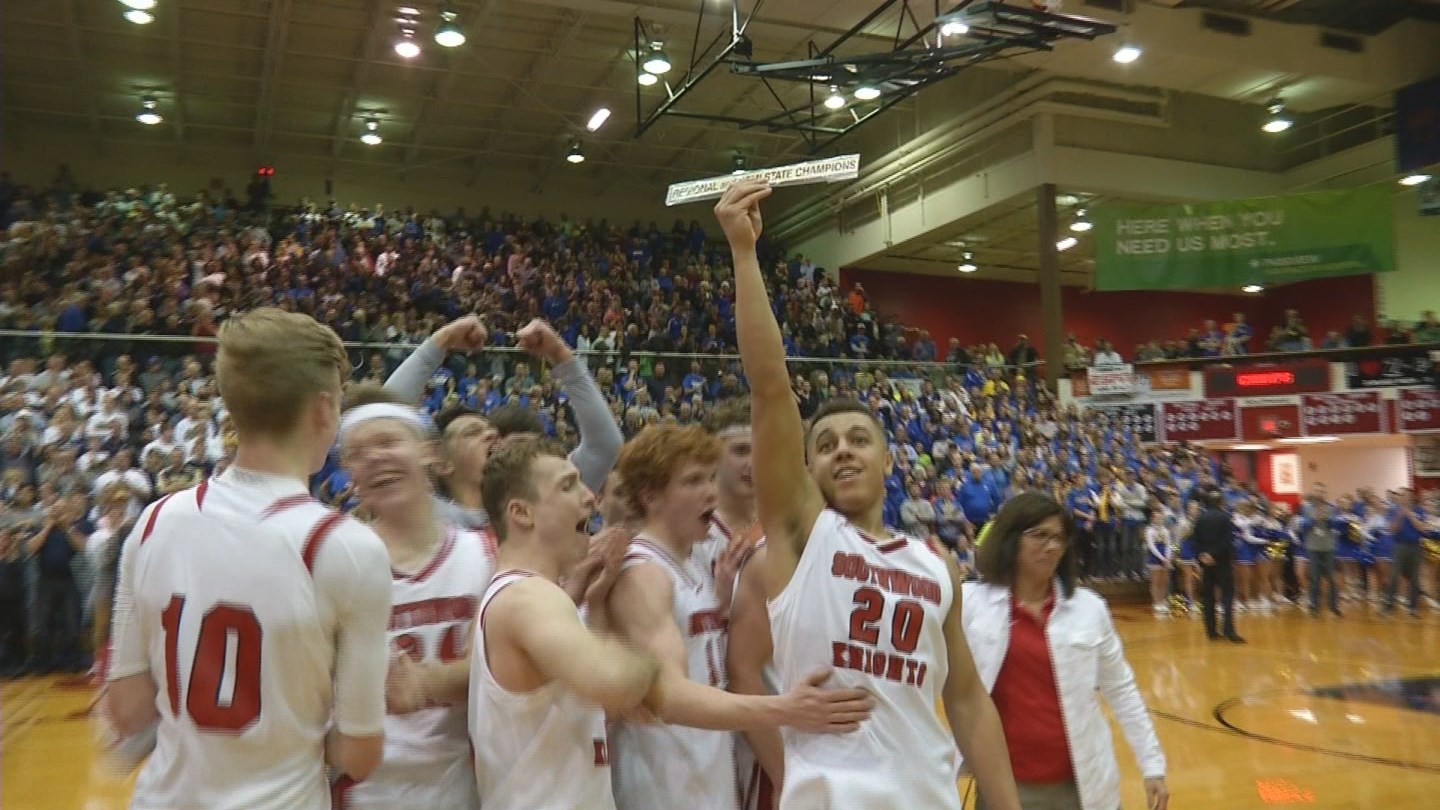 For the first time in their school's history, the Southwood boys basketball team will take the trip down to state.
The Knights (26-3) won the Huntington North 1A Semi-State Championship over Blackhawk 55-53 to punch their ticket to next Saturday's IHSAA 1A State Title game.
"I feel amazing right now, so many emotions," said Southwood senior Peyton Trexler. "I'm going to take a lot of pictures and cut down some nets. We've been working on this for a long time and now that its here it means a lot."
The semi-state showdown came down to the final seconds, with the Braves (26-4) missing two shot attempts in the final seconds that could have sent the game to overtime.
Southwood junior Dallas Holmes scored a team high 23 points, with Trexler chiming in with 16 points to lead the Knights to victory.
The Knights will face Morristown in the 1A Championship next Saturday at 10:30 AM.