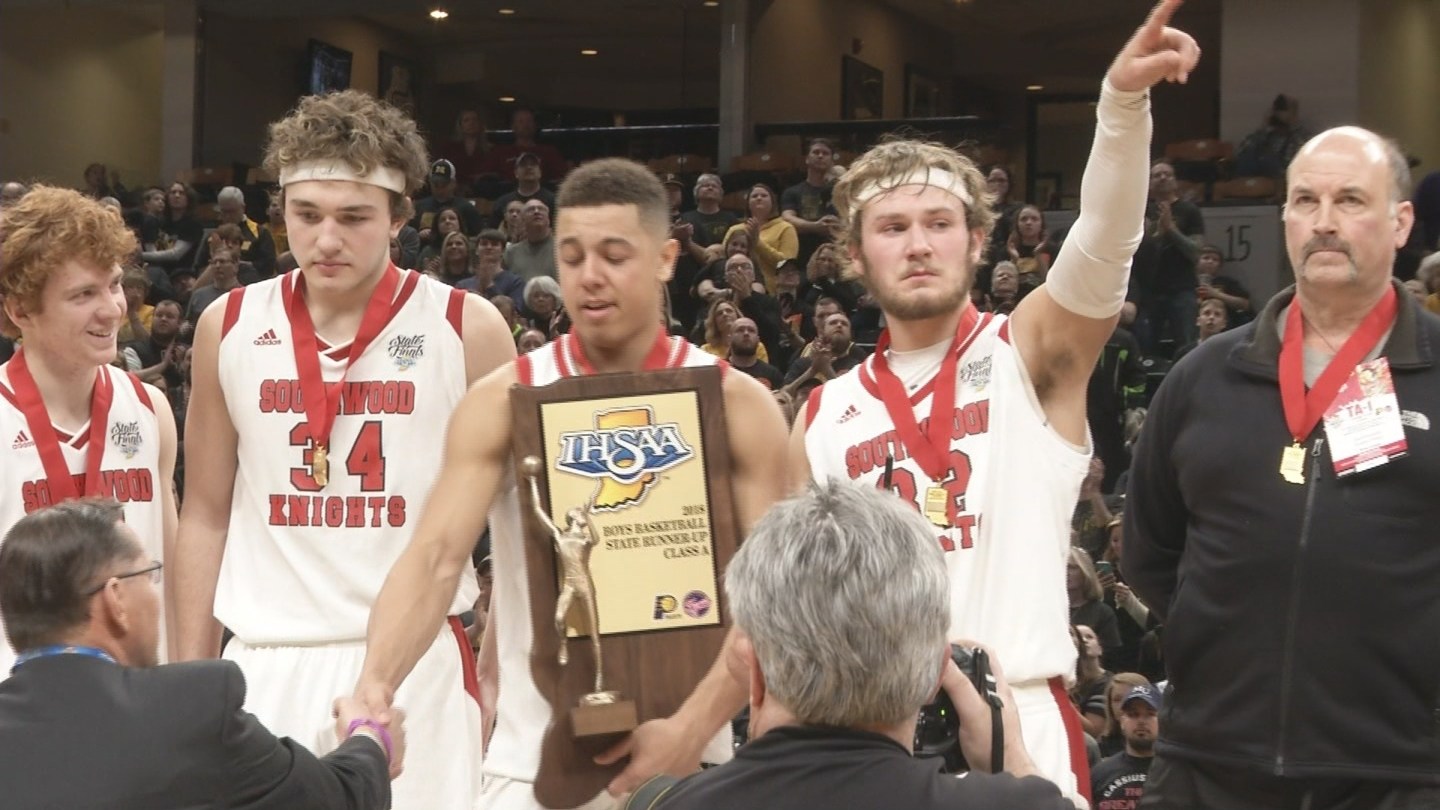 Southwood's storybook season came to a close with the Knights holding up the IHSAA 1A State Runners-Up trophy.
The #3 Knights fell in the title game to 4th ranked Morristown 89-60 after a record breaking performance from the Yellow Jackets.
Morristown's 89 points scored and 37 field goals made are both IHSAA records for the 1A championship.
"We didn't get the win but making it here with all my brothers, with my coach, with all our community, nothing can beat this," said Southwood Senior Peyton Trexler, who led the Knights with 18 points.
With the loss Southwood finishes their season 25-4 and their first appearance in a championship game in school history.
"It wasn't our day but just to get here with all these guys and coach [John] Burrus with everything he went through it's just been amazing (sniffles)," said Carson Blair, Southwood senior.
After the game the IHSAA named Blair their 2017 winner of the Ray Craft Mental Attitude Award.
Each year the award is given to a senior from one of the teams in the championship who exemplifies mental attitude, scholarship, leadership and athletic ability and is nominated by both his principal and coach.