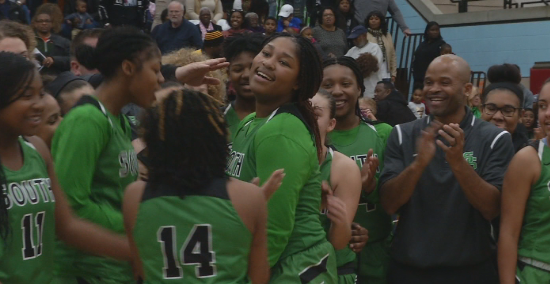 The South Side girls basketball team expected to be a power this year, but did anyone expect an undefeated, 16-0, start to the season?
Led by Taniece Chapman, the Archers added an SAC Holiday Tournament Title to their resume.
The senior center scored a game-high 28 points en route to an, 83-74, victory over Carroll.
"We came together as a team," Chapman said after claiming the title.
"We just wanted to cut down nets, and that's what we achieved."
Archers head coach Juanita Goodwell praised Chapman for her growth coming into her senior year.
This class as a whole has surpassed all of Goodwell's expectations.
"These seniors are ready to just experience everything that has fallen short to them these last years, and it's just a wonderful feeling to see all of their hard work pay off," Goodwell said.
With tough games ahead against Northridge (13-3) and defending state champ Homestead (13-2), remaining undefeated will an arduous challenge for the Archers, but who says the fun has to end?