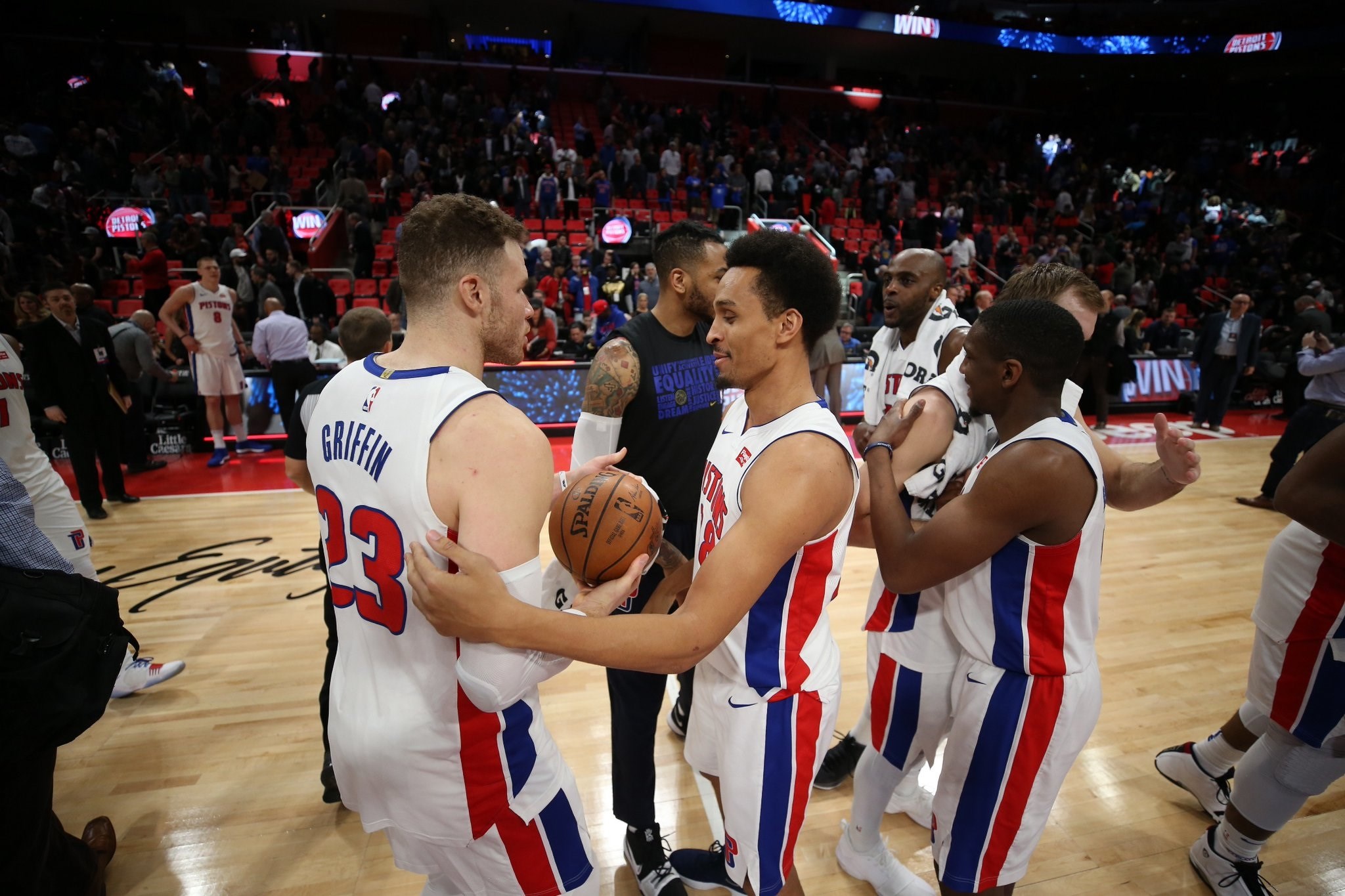 FORT WAYNE, Ind. (Fort Wayne's NBC) — Despite signing with the Pistons over two weeks ago, it wasn't until Monday that Reggie Hearn finally was able to take a shot in a NBA game.
With 2:09 left to play and his team already leading 106-83, Hearn fired up a three point shot and drained it from the corner.
After the game, Hearn's teammates presented him with the game ball from the Pistons 111-91 win over Homestead grad Caleb Swanigan and the Trail Blazers.
The Snider graduate Hearn hopes that this won't be his last basket in the NBA and he may have another shot to again Wednesday night against Brooklyn.