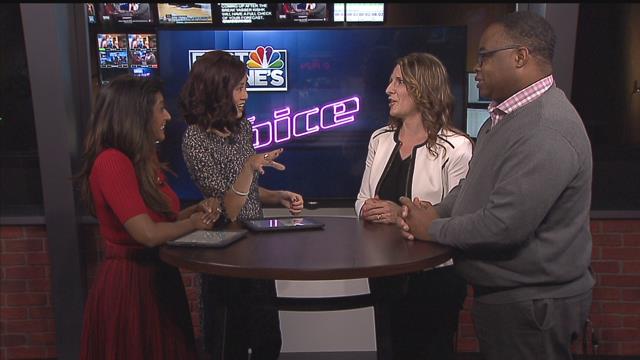 VIDEO:
:VIDEO 14299270
FORT WAYNE, Ind. -- (Fort Wayne's NBC) Fort Wayne is celebrating Wednesday after Christiana Danielle learned she was advancing to the top 11 on The Voice.
Before her current rise to stardom, Christiana interned and later volunteered at the Rescue Mission's Charis House by singing and leading worship.
Toni Lovell, the Vice President of Programs and Stan Jordan, the Director of Vocational Development for the Rescue Mission and Charis House joined morning anchors Pauleen Le and Julian Teekaram in the studio to share their excitement for Christiana.