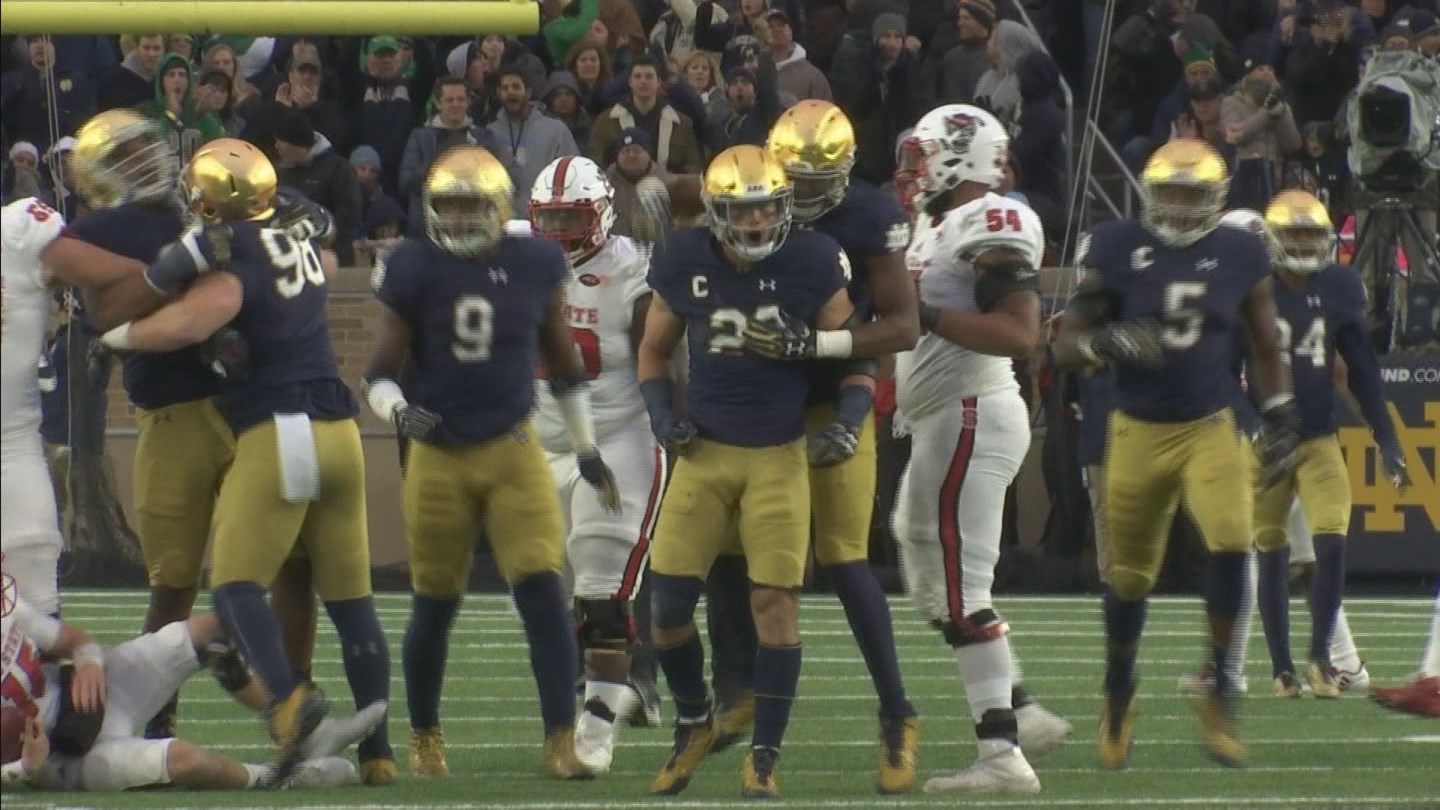 Drue Tranquill wants to help the Irish get a win this weekend, not only to wash the bad taste out of his mouth from the Miami loss, but also because it will be his last game at Notre Dame Stadium.
It has been four years since the Carroll grad played his first game for the Irish.
When Notre Dame takes the field this Saturday, they'll celebrate senior day and Tranquill will be one of several players honored before the game.
The Irish team captain says it's going to be surreal, especially since Notre Dame is matched up with one of their rivals in Navy.
"You never know, like when your last snap is," said Tranquill. "This Saturday will be a little different, obviously with my parents and fiance being down on the field and getting to run out to them. I think it'll be kind of a culmination of everything I've accomplished to this point, and I'll try not to cry, man. This thing means a lot to me. And so yeah, it'll be special for sure."
Tranquill has tallied up 62 total tackles this year and has forced two turnovers.
Fort Wayne's NBC will broadcast Saturday afternoon's Notre Dame vs. Navy game starting at 3:30.