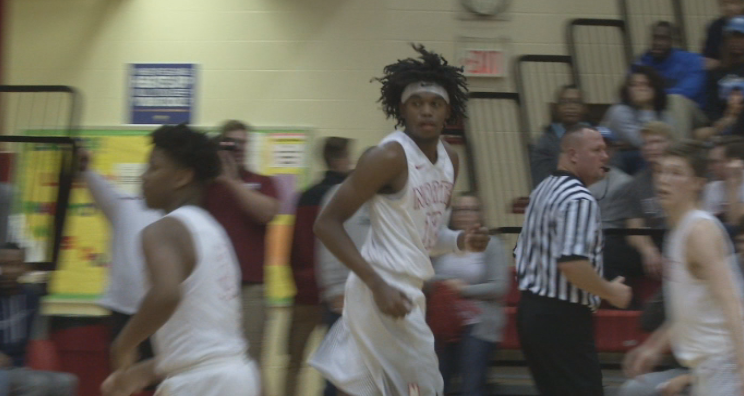 So close to a state title victory last year, the Legends look ready to contend, again, blowing by 1A state title contender Blackhawk, 67-41.
The Braves boast one of the top freshmen in the country in Caleb Furst, but North Side has one of the top juniors.
The junior trumped the freshman, as Keion Brooks, Jr. scored 21 points to go with 15 boards.
"People were doubting us, saying we were going to lose," Brooks, Jr. said after the win.
"We took this as a statement game, not losing at home last year. Who's going to come here and beat us now?"
"So, that's the mindset that we took."
Brooks, Jr. said prior to the season that he's gained confidence in his jump shot.
That's something Blackhawk's big guy said he's been working on hard headed into his first high school season.
Furst did not shy away from the big stage.
Coast2CoastPrep.com's fifth ranked freshman finished with 16 big ones and seven rebounds.
In the end, Furst and the Blackhawk stacked roster of seniors were no match for the Legends.
"You see the one, two in the area, our kids pay attention to that," Blackhawk head coach Shabaz Khaliq said.
"They focus on that. We try not to."
"We've got to get better and better every single day."
North Side will take on DeKalb Friday night at 7:30 p.m.
Meanwhile, Blackhawk will look its wounds and head to New Haven.