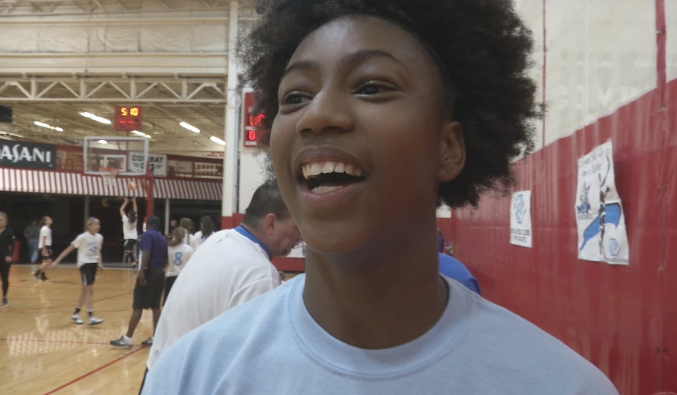 Most 8th graders don't have their choice of colleges knocking down their doors, but Fort Wayne's Ayanna Patterson anything but ordinary.
Patterson, in fact, is still keeping the Summit Athletic Conference at bay, making sure she selects the right high school for her.
Whichever schools win the Patterson lotto, they will be in for a treat.
Already soaring over six feet tall, the young phenom showed off here skills at Spiece Fieldhouse Thursday night in a local middle school all-star game.
"I started playing with 10th graders, and I think that's helped me a lot," Patterson said before the game.
"AAU starts this year so I'll be going to Florida and Kentucky."
Patterson later mentioned that she will, indeed, go on to play in the SAC at the high school level.