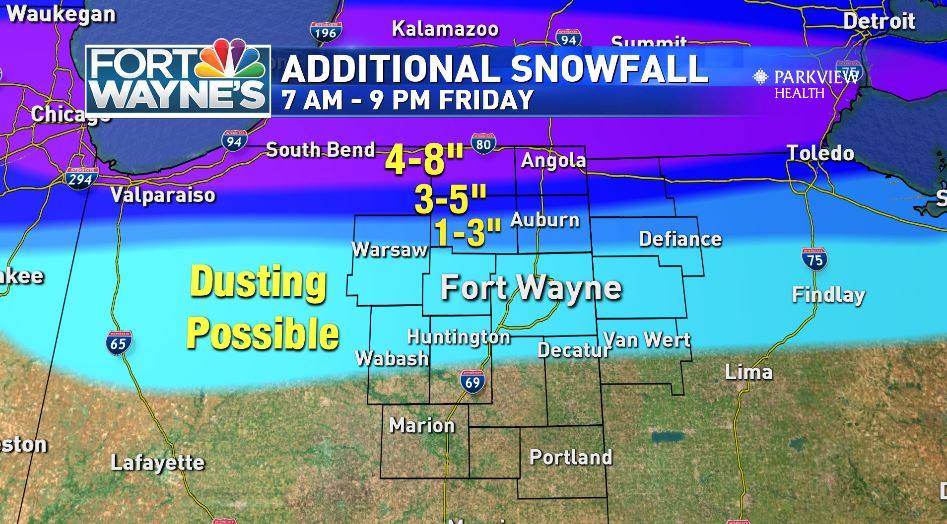 VIDEO:
:VIDEO 14115133
Fort Wayne, Ind. (Fort Wayne's NBC)- Once Friday's snowstorm wraps up, there will more rounds of winter though the weekend.
The next one is coming in on the heels of Friday's snowstorm, but it won't pack nearly the punch and the forecast is not as difficult either. Snow will overspread the region after midnight on Friday into Saturday morning with a dusting to 2" across the viewing area. This will make for a few slick spots out on the roadways.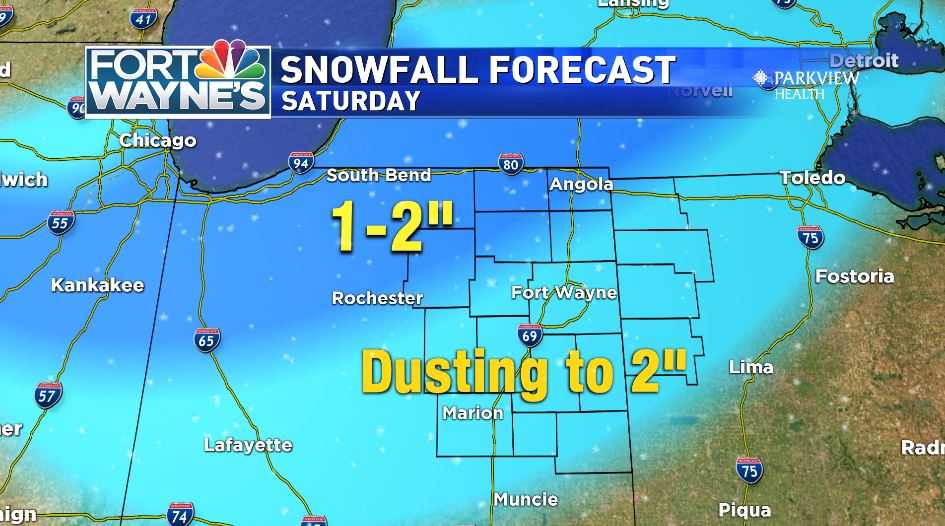 The Fort Wayne's NBC Weather Team is giving Saturday a Winter Impact Number of 1 out of 5 for this minor winter system.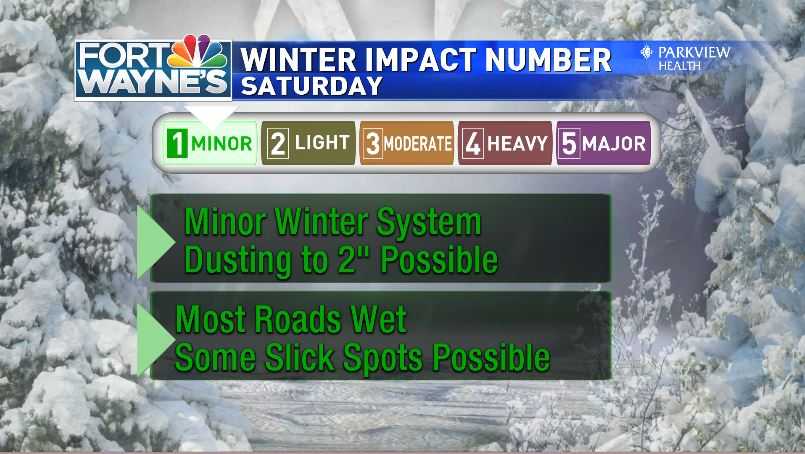 We are not done there though. Another winter storm is tracking in late Saturday night into Sunday. There will be a winter mix of freezing rain, sleet, and snow. though much of Indiana. As of Friday morning Fort Wayne is expected to stay in the all snow part of this storm bringing 1-3". A light glazing of ice could mix in especially for southern Allen County. As you go south or easy of Fort Wayne ice accumulations of a glazing to quarter of an inch is possible. Area that see a quarter of an inch or more will deal with sporadic power outages and treacherous travel conditions.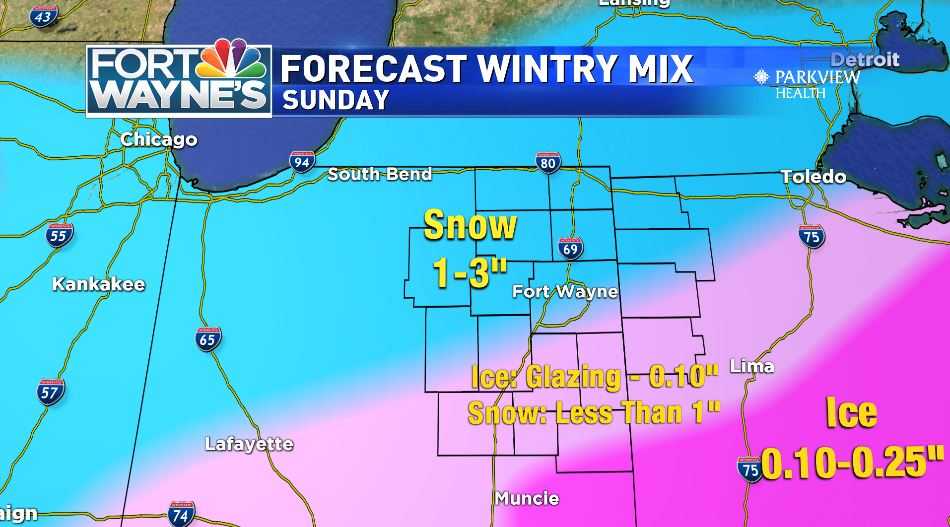 Sunday's forecast needs to be monitored closely for changes of where the freezing rain will set up.Stay tuned.