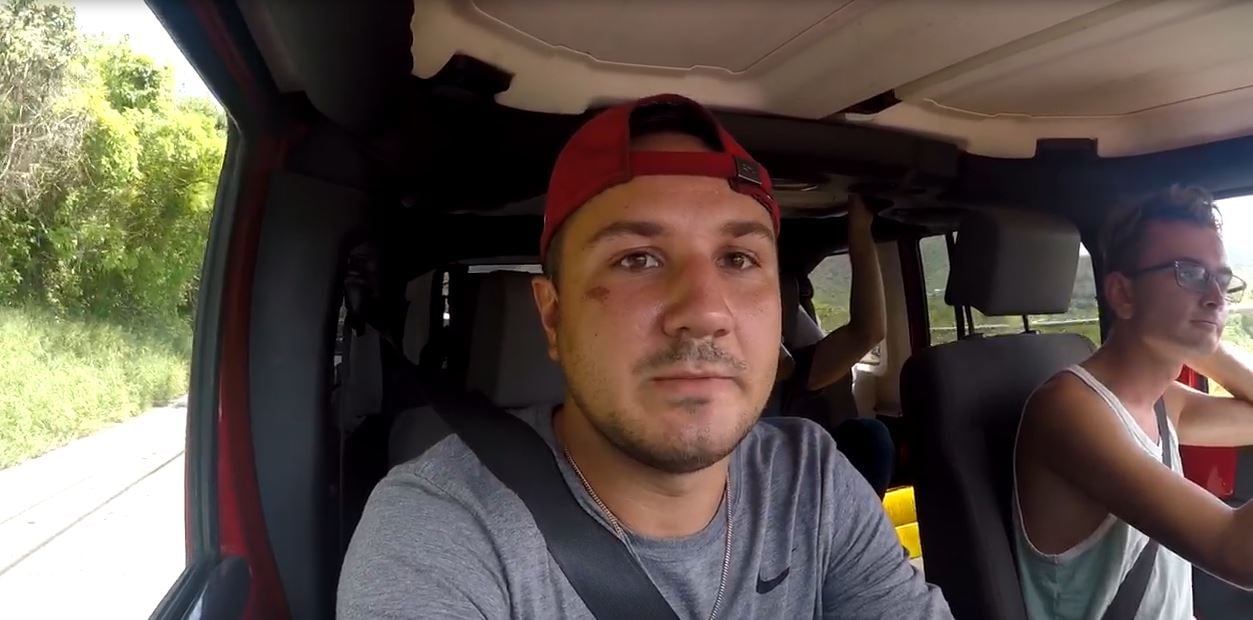 FORT WAYNE, Ind. (Fort Wayne's NBC) - Charles Nagy knocks on the concrete pillar of his friend's house, as he describes his temporary housing.
"We're on the bay now, but we have concrete, which is hurricane proof, and we're prepared. And the rain is starting to come in."
The Fort Wayne native and IPFW student is studying in the Virgin Islands, preparing for the worst of Hurricane Irma.
He's staying positive, despite being in a place still relatively foreign to him, only having been moved in for three weeks.
He didn't go there with any friends from Fort Wayne, but he's already made friends in the Virgin Islands, friends he's staying with now.
Nagy has been documenting his experience to friends and family back home.
He describes to Fort Wayne's NBC news Tuesday an island thrown into preparation mode and the problems that can bring.
"We had to go through the downtown to get here to the north side, and there's people everywhere trying to get food, everything. They're trying to fill up their car with gas, because people have generators here. It's just crazy. So it was just stop and go, stop and go. Usually it would take us 15, 20 minutes to get here, it took us upwards of about an hour and a half, hour and 45."
The pre-law and criminal justice major loves to travel, so he took advantage of an opportunity through IPFW to study at the University of the Virgin Islands for a year.
Up until now, he's had a great experience.
And to be fair, he's still enjoying himself.
"We're just kind of hanging out. We ate some food, we moved stuff around. We're close to the water, so walked down and saw it. We're actually on Magens Bay, which is a really absolutely beautiful area, but it's crazy, because usually if you walk down, the water is crystal clear, it looks like glass. But today it's starting to get wavy, just saw dolphins were coming in."
Nagy says the university was making arrangements for students, but he feels just as safe where he is now at his friend's house, and it's less-crowded than where he could've ended up.
For now, he's biding his time, doing some praying and waiting for what happens Wednesday afternoon, when Hurricane Irma is expected to hit the Virgin Islands.