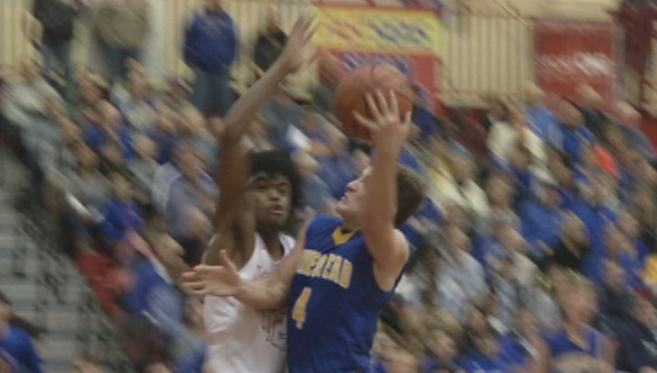 Homestead's lone loss in the SAC came at the hands of North Side in the Holiday Tournament.
Friday night, the Spartans avenged their loss in the land of the Legends, 71-62, to shake up the standings in the SAC.
"We lost to them the last three times," Homestead senior Sam Buck said after the upset.
"It feels good to finally beat these guys."
Homestead now stands as the lone undefeated squad in regular season conference play.
Grant Raber led the way with 23 points, as the Spartans were up, 25-4, at one point over the top ranked team in the Fort Wayne area.
Friday night's victory brought Homestead head coach Chris Johnson his 300th career win.
"Our kids, a lot of credit, all the credit goes to them," Johnson said after the landmark victory.
"Couldn't be more proud of them tonight."