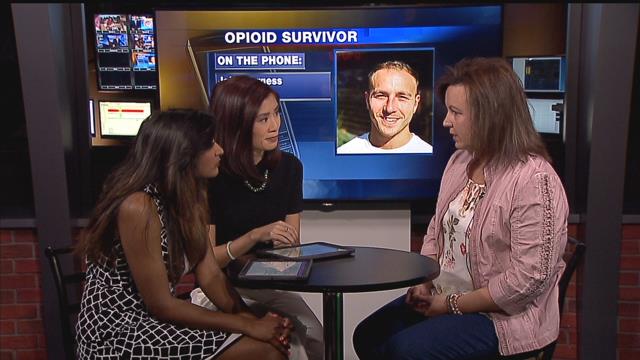 VIDEO:
:VIDEO 14328366
FORT WAYNE, Ind. -- (Fort Wayne's NBC) Throughout the month of May, Fort Wayne's NBC is taking a closer look at the nationwide opioid epidemic and how it's hitting close to home.
May 7th marks a milestone for 24-year-old Jake Burgess a native of Fort Wayne as he celebrates one year of being clean from drugs. His struggle began in high school. He said he started experimenting with marijuana and spice among other drugs to 'be cool' but it soon spiraled out of control.
His mother Jennifer Hope said she did what she could to get her son the help he needed, but when nothing worked and she eventually kicked him out of the house and cut him off from any help.
At the time, Jake said being cut off made him angry but looking back, he's thankful his parents did that to give him the push he needed to get clean.
Jake headed to a 6-month long term recovery program in West Virginia called Jacob's Ladder at Brookside Farm.
Both Jake and Jennifer said the road wasn't easy, but they wanted to share their story in hopes of helping others who might be struggling.
Jake is working on becoming a certified recovery coach and hopes to return to school to get a degree in counseling, but first, he's taking the time to celebrate his milestone at the happiest place on earth - Disney World.