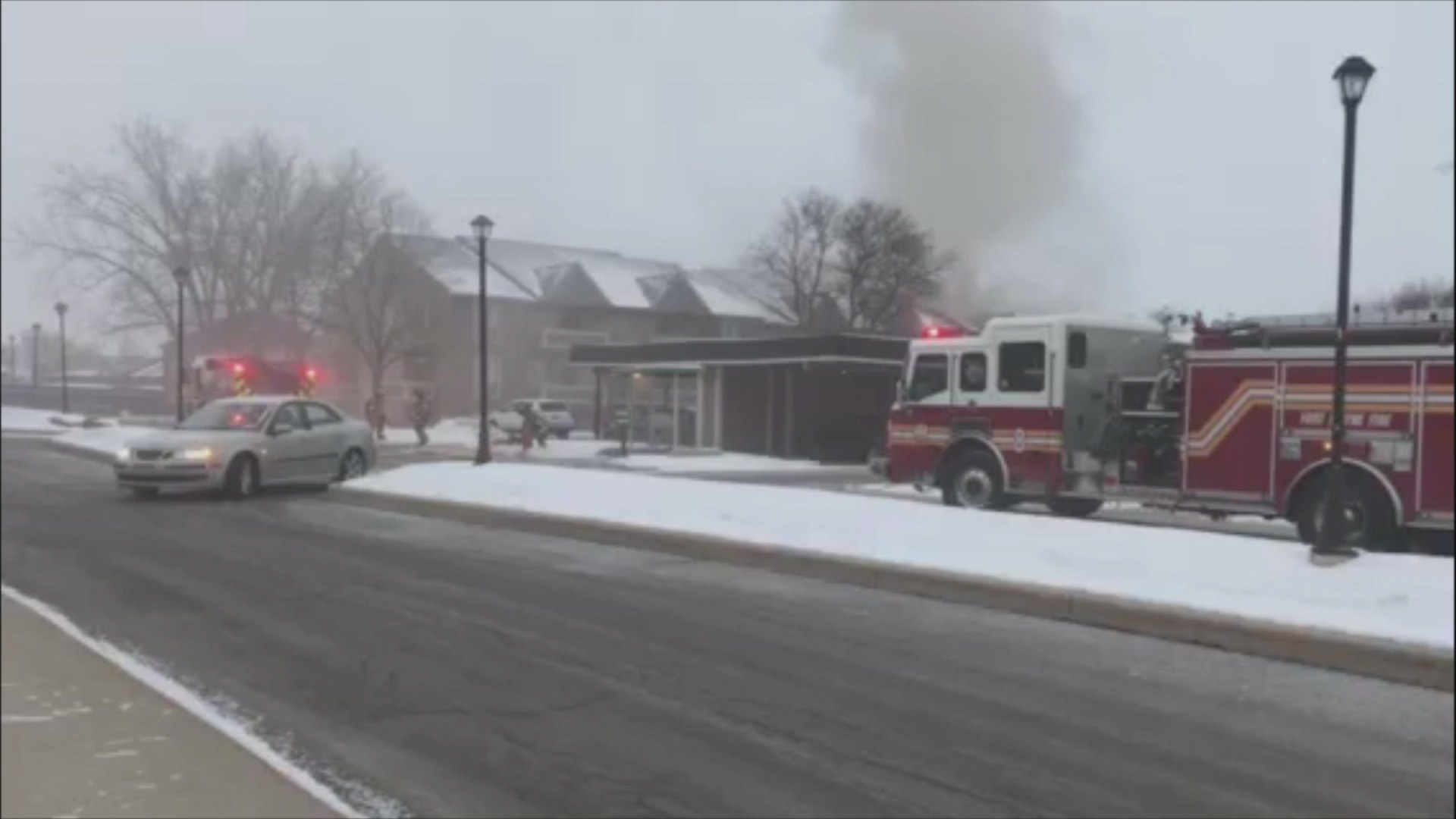 VIDEO:
:VIDEO 14112285
FORT WAYNE, Ind. (Fort Wayne's NBC) -- Canterbury Green Apartments will have to begin remodeling for the second time due to a major fire.
Fort Wayne Fire commanders were forced to call two extra alarms for a blaze at the huge Cantebury Green Apartment complex at 5209 Stonehedge Blvd.
The call went out around 7:45 a.m.
Crews arrived on the scene to find heavy smoke coming from the roof and eaves of the apartment building. Residents report seeing smoke seeping from all the vents and ceilings.
Many apartments sustained heavy fire, smoke and water damage as firefighters battled the blaze.
Crews stayed on the scene for an extended period of time to put out hot spots in the structure. In all, it took about an hour and a half to bring the fire under control.
Fort Wayne Citilink alerted riders that they are not stopping at Canterbury Green Apartments because of the fire.
They're turning around in the Canterbury Marketplace parking lot and exiting off Roebuck. The regular route will resume once emergency vehicles clear the area.
ATTENTION # 3 CANTERBURY RIDERS! We cannot service Canterbury Apts due to a fire. We're turning around in the Canterbury Marketplace parking lot and exiting off Roebuck. We will continue regular route once emergency vehicles have cleared area.

— Fort Wayne Citilink (@FWCitilink) February 8, 2018