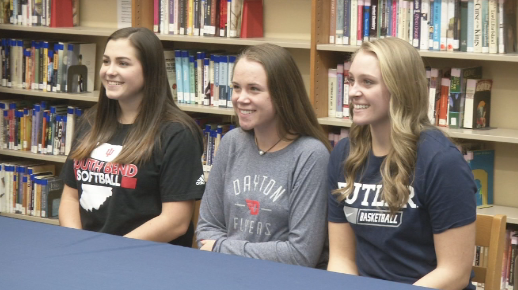 It was signing day Monday afternoon for three of the best and brightest student athletes at Bishop Dwenger high school.
Ellen Ross, an All-SAC talent, will be joining a strong Butler program.
"It's just a great academic school," Ross said after putting pen to paper.
"I love the team, and I just love the small campus."
The slugger, Emily Anglin, will continue her softball career at IU-South Bend, a new program.
"It was the first year," Anglin said excited to be part of something that could grow.
"They got the standards that they wanted."
A state finalist golfer, Sarah Frazier, will compete at a national level with Dayton.
"I like the size of it," Frazier said.
"The coach and team are awesome so, honestly, just overall, it was just a great fit."