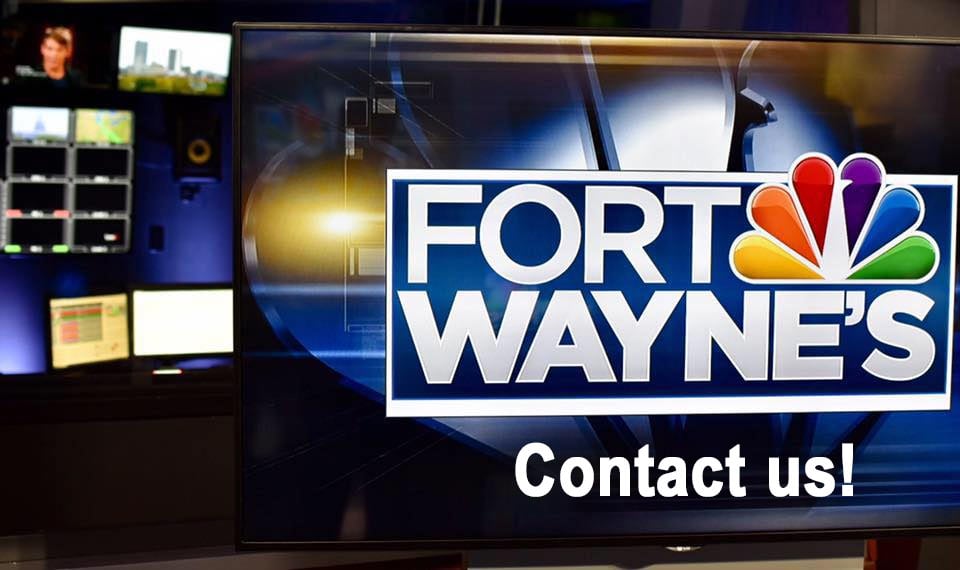 Thank you for reaching out to Fort Wayne's NBC and sharing your thoughts with us. Below, you'll find a number of points of contact who are eager to assist you.

Fort Wayne's NBC WPTA-TV 21.2
MyTV Fort Wayne
Front Desk: 260-483-0584
Fax: 260-483-2568
Newsroom: 260-483-8111
Newsroom Fax: 260-484-8240
Mail: 3401 Butler Road
Fort Wayne, IN 46808
General Manager gm@FortWaynesnbc.com
Newsroom/News newsroom@FortWaynesnbc.com
Weather weather@FortWaynesnbc.com
Delays/Closings newsroom@FortWaynesnbc.com
Sports sports@FortWaynesnbc.com
Commercial Production promotions@FortWaynesnbc.com
Promotions Dept. promotions@FortWaynesnbc.com
Programming programming@FortWaynesnbc.com
Sales sales@FortWaynesnbc.com
HDTV/Engineering engineering@FortWaynesnbc.com
Get our new news app by clicking here. If you're on an Android or iOS device the link will take you to the appropriate app store. If you're on a desktop computer the link will take you to a page on our website where you can learn about our news app.
Closed captioning complaints should be directed to the following:
President & General Manager WPTA-TV
3401 Butler Road
Fort Wayne, IN 46808-3811

Phone: 260-483-0584
Fax: 260-483-1835

Before sending a formal written complaint, we recommend you first contact our captioning hotline. We may be able to resolve your problem immediately without the need for a formal complaint. In any event, we will respond to your complaint within 30 days.
Written Complaint Contact Information
Name: Brady Dreasler
Title: QMI Director of Engineering
Address: P.O. Box 80, Quincy, IL 62306-0909
Email: closedcaption@qni.biz
Phone: 217-221-3415
FAX: 217-223-5019