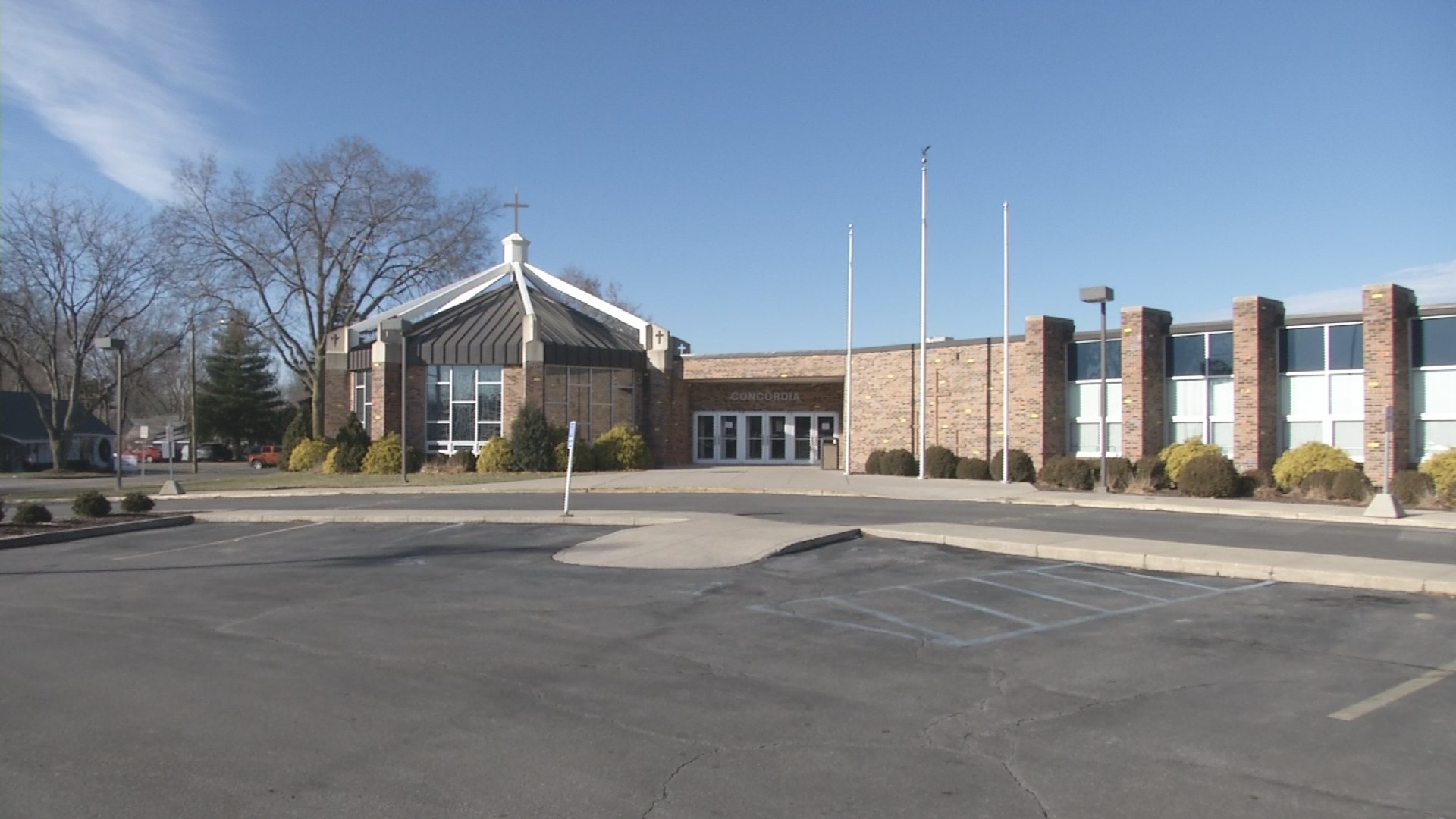 FORT WAYNE, Ind. (Fort Wayne's NBC) -- Concordia Lutheran High School exploring the option of moving the high school.
At this point, the school is gathering information about what it would case, why the should or should not move and what stakeholders think about a potential move.
The school confirmed that they've received a land donation, but the school has not yet accepted it. It's not clear at this point how much land was offered nor the location of the gift.
The decision to move is up to the school's delegates made up of area churches. See the 2017-2018 list of delegates here.
Back in 2015, a CLHS committee formed to look at enrollment for the school moving forward found that in the next 10 to 15 years the school would be taking on 1,050 students.
As it stands now, the current capacity of the building is 825. Due to the needs of an aging facility and what the school calls a "desire to address the needs of 21st century education," a Space and Site Committee was formed.
During Phase 1, the Space and Site Committee was charged with studying the current facilities and making a recommendation to the CLHS Board of Directors based on three general options: remodeling the current facility, reconfiguring the current facility on the current location, or relocating to a parcel of land which would be donated to the school.
After 10 months of work, that group recommended the school begin looking to relocate.
The school board accepted that recommendation in October 2017. With that, a charge was made to appoint a new committee, the Discovery Committee, to create a preliminary case statement to guide the remainder of the committee's work; seek input from the CLHS and greater Fort Wayne communities; and develop a potential funding plan (with timeline) that would help CLHS reach its goal to fund this vision.
Once completed that plan would be shared with the CLHS Board of Directors and then the Delegates, the school's governing body with representation from 17 member churches.
Right now the school is in its second phase where officials are looking at the option of relocating, identifying future program upgrades, identifying and communicating with school stakeholders, and developing a feasible fundraising model to support the project.
Several subcommittees are tackling questions, timelines and the financial impact such a move would impose on the area.
The school says only the delegates can make the decision to move, and they're not yet at the point where they have enough information to present this to the delegates.
A land gift is on the table for CLHS, but the school says they haven't accepted it yet.
If the land gift is accepted, there are no stipulations requiring the school to change its name or its mission.