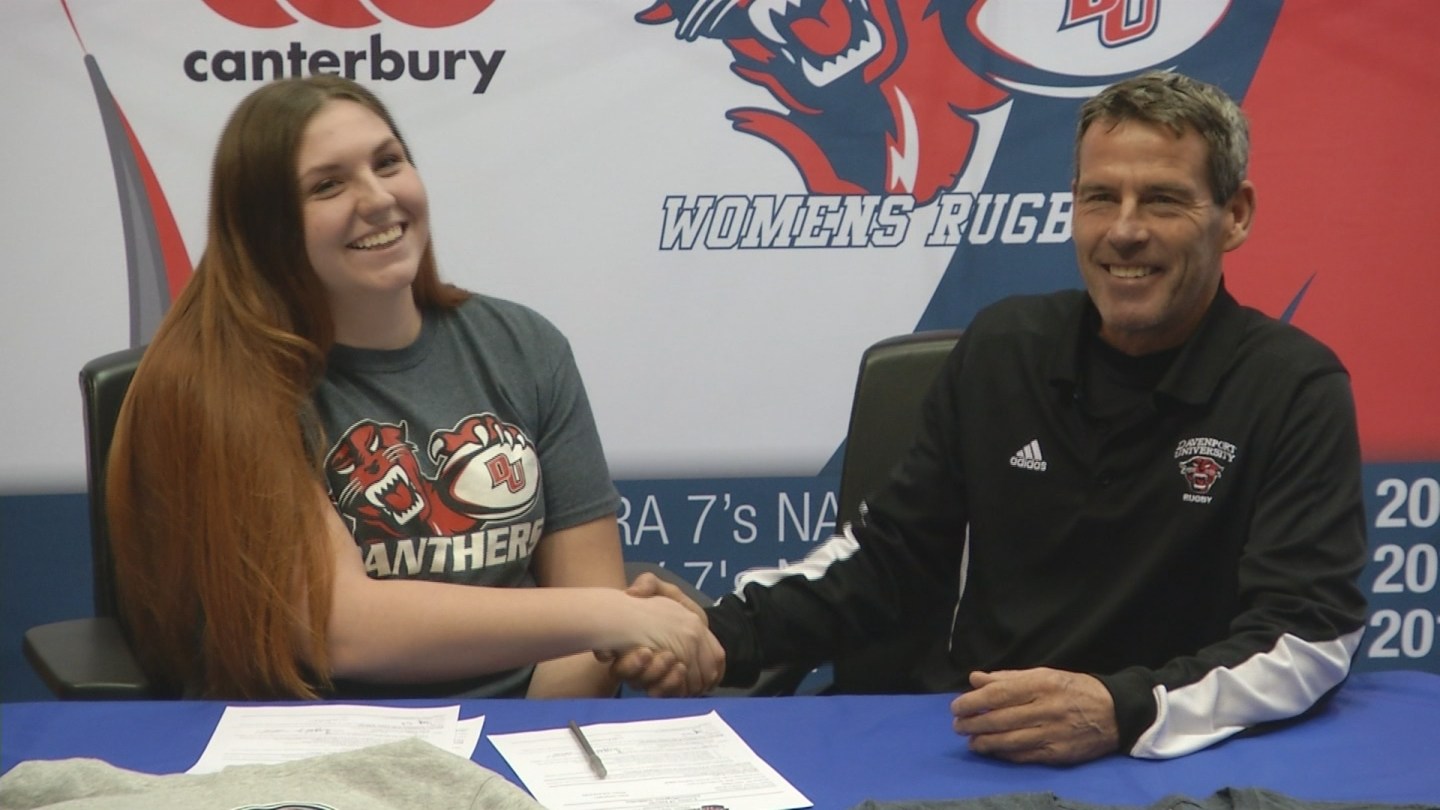 There's a first time for everything and that certainly seems to be the case for one Fort Wayne rugby team.
Thursday afternoon, Taylor Badal became the first Bishop Dwenger girls rugby player to sign a division one scholarship in program history when she inked her commitment to Davenport.
"I didn't think I could do it, so I'm proving myself wrong and getting more awareness for myself and whole team in general," said Badal. "I think we're one of the last places to get it started and we want to grow it as a sport. If people want to play, please do, because it'd help all of us."
The Carroll High School senior plays on the pitch for Dwenger, since the Chargers don't have a girls club team.
"Taylor has put in a lot of hard work not only academically, but also in rugby," said her head coach Tony Kraus. "She is one of the most persistent players. She never stops. It doesn't matter how tired she is or how red her cheeks get, she keeps going and she keeps going and keeps going."
Taylor tells us when she's not plowing through defenders on the rugby pitch, she plans to study nursing at Davenport.