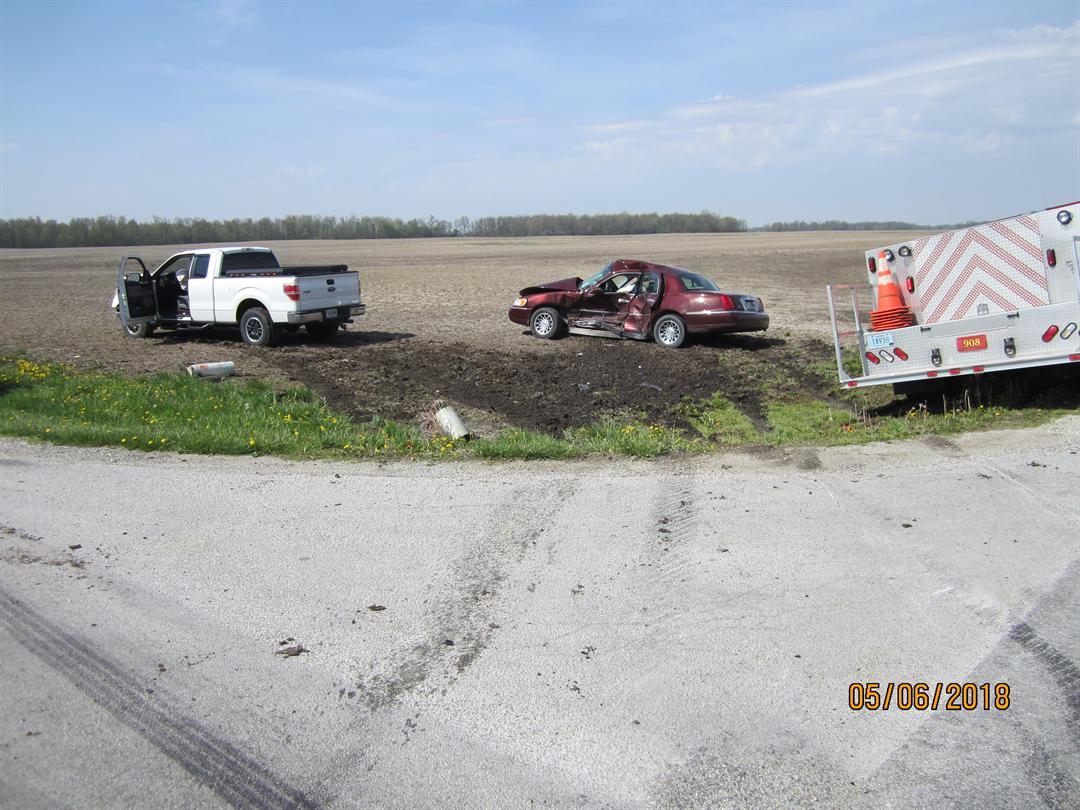 HUNTINGTON COUNTY, Ind. (Fort Wayne's NBC) - An 84-year-old Bluffton woman was killed in a rural Huntington County crash late Sunday morning.
Around 10:45 a.m., Amie Mounsey was driving southbound on County Road 200 East.
Phillip Beckstedt, 53, of Ossian, was headed westbound on County Road 300 North.
Police say Mounsey approached the intersection, stopped, and then proceeded out into the intersection into the path of Beckstedt's vehicle.
He was unable to avoid the crash, and the collision sent the pair off the southwest corner of the intersection.
Mounsey was found unresponsive and died at the scene.
Beckstedt was taken to a Fort Wayne hospital with chest pain.