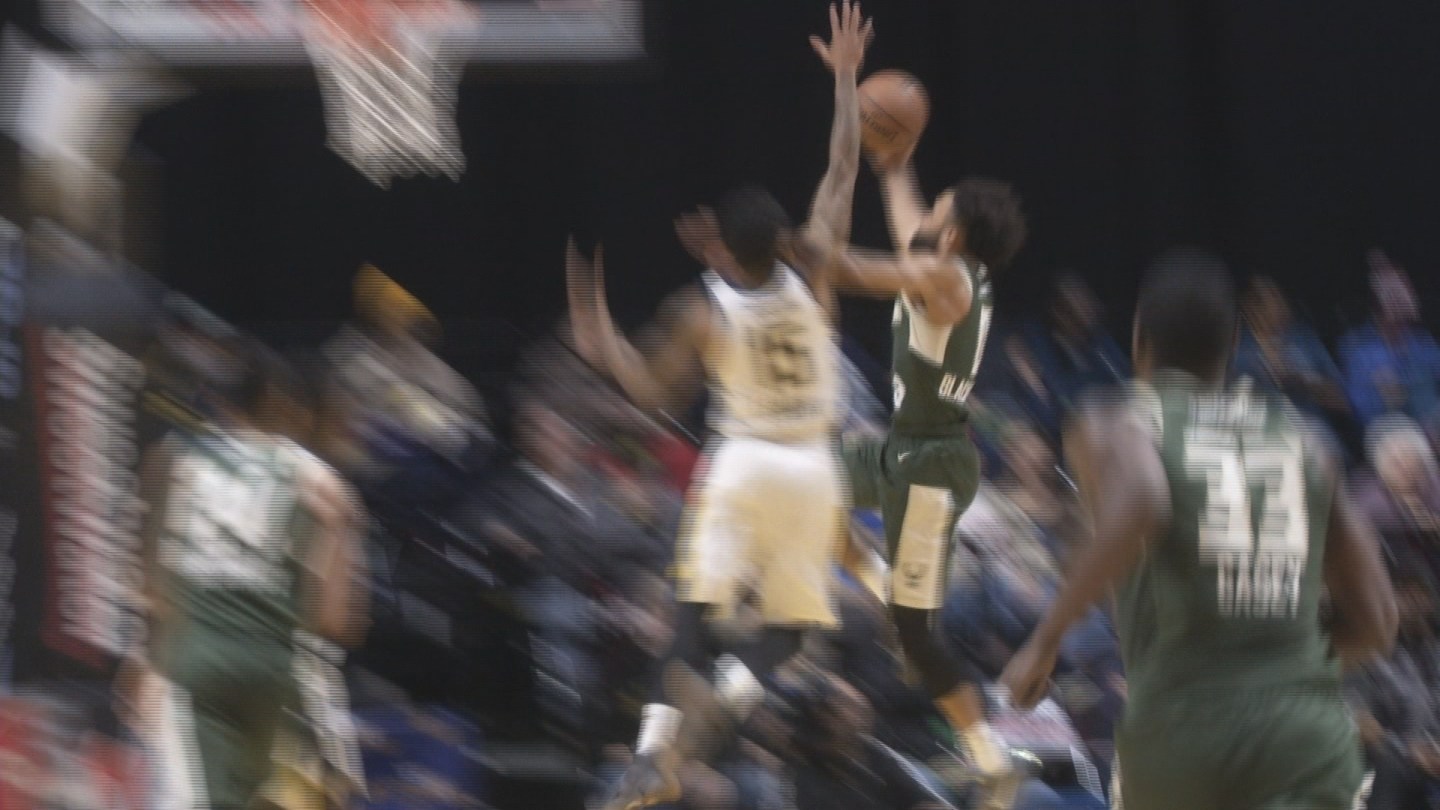 Fort Wayne native James Blackmon Jr. looked right at home on the floor of the Allen County War Memorial Coliseum on Thursday morning.
In just his second game with Wisconsin, the Marian High School product scored 15 points to help the Herd beat the Mad Ants 108-99.
"I feel like this is a better fit for me to get me to where I want to go," said Blackmon Jr. when asked about getting traded from Delaware to Wisconsin. "We have all of the tools to get this win so we just trying to keep going."
Pacers forward Glenn Robinson III played for the Mad Ants on a rehab assignment, scoring 12 points and adding 3 assists.
"The emotions I'm feeling right now is that two months ago I was laying in my bed and couldn't move, so it feels great to be back on the court running," said Robinson, who had ankle surgery a few weeks prior to the season starting.
The Mad Ants will try to bounce back Saturday night against Long Island.