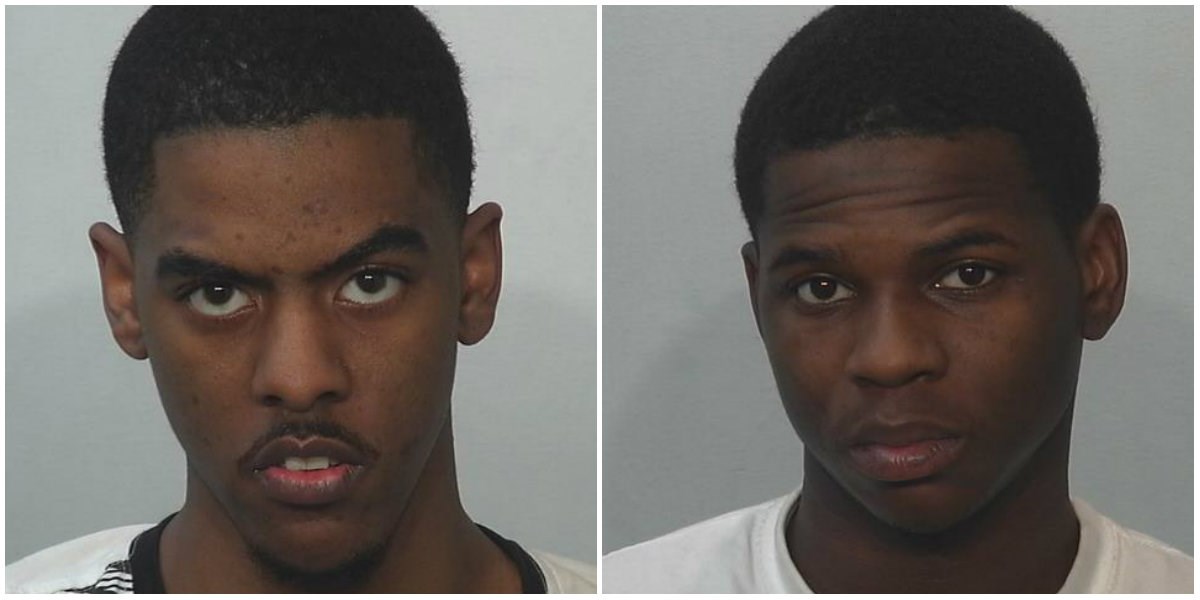 FORT WAYNE, Ind. (Fort Wayne's NBC) -- Four people are facing charges after a raid on the city's southeast side Wednesday.
Just after 7:30 p.m. on Jan. 31, officers with the Fort Wayne Police Department Gang & Violent Crimes Unit and the Emergency Services Team served a search warrant at 518 Buchanan Street.
As EST was getting into the home, police say a gunshot was fired from someone inside.
Seven people were inside at the time and detained, but only four people were arrested.
Police found two firearms, including a 5.7 mm pistol that had been fired and a stolen .40 S&W pistol. Officers also uncovered about 100 grams of marijuana and drug paraphernalia.
Two minors were charged with dangerous possession of a firearm by a minor.
Trayvon Rogan, 22, was charged with visiting a common nuisance, and CJ Hogue, 21, was charged with possession of marijuana and visiting a common nuisance.